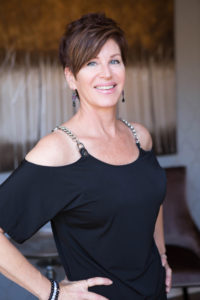 Meet Jody Dischler! Jody has been doing permanent cosmetics, also known as micropigmentation for 23 years in Naples, Florida. Jody's career began as a surgical assistant for 13 years. The first five were spent specializing in cardiothoracic and reconstructive surgery, and the next eight years were working as a freelance assistant for multiple plastic surgeons in their private operating room suites.
This entire experience awarded Jody the opportunity of working with many innovative, creative and talented surgeons, as well as, allowing her to be exposed to the art of micropigmentation as it was applied to the medical field. This was the beginning of seeing first hand how this field was shaping lives and making a difference as she watched surgeons performing areola restorations, cleft lip reshaping, and scar camouflage. She loved it and was so inspired by the differences these minor procedures made for an individual. This propelled her to do extensive research and began discovering that micropigmentation had many purposes. She began to specialize in two of these areas. The first was medical aesthetics (areola restorations, cleft lip reshaping, and scar camouflage). The second was for general beautification, (eyebrows, eyeliner and lip shaping). This journey quickly began a lengthy apprenticeship with a top permanent cosmetic artist in Fort Lauderdale, Florida. Enthusiasm continued to increase, especially after seeing the reactions and results of many grateful and satisfied clients. This ultimately is what transitioned her journey from the operating room into the ever growing field of permanent cosmetics. Jody expresses the following:
"I feel extremely fortunate and grateful to be in this industry, continuing to have the daily opportunities of being able to improve other people's lives. I feel my enthusiasm coupled with my artistic talent is demonstrated with each artistic canvas (person) I touch!"
Jody pride's herself on the many satisfied clients she has taken into her care, most of whom have testified it has changed their lives forever. Clients are treated with the highest standard of patient welfare, excellence of procedure, and the most advanced systems of sterilization.
Jody's reputation precedes itself throughout the industry and is the reason her work continues to have such outstanding reviews with literally thousands of clients, all driven from a referral basis market.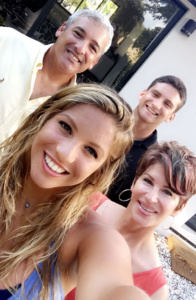 Jody hails from Washington D.C. moving to South Florida at the age of 15. She met and married her high school sweetheart Bill. Together they have two beautiful children, Michael and Gabrielle. Michael is a firefighter\paramedic in Naples, FL. Gabrielle is a graduating senior at Florida Atlantic University in Boca Raton, FL with a degree in Business. Gabrielle plans to follow in her mother's footsteps with aspirations to open up a medical spa and have her mother eventually work with her.