Para-medical cosmetic micropigmentation is re-pigmentation of the skin surface where there is a loss of color due to surgery or trauma. Re-pigmentation reduces the visibility of the condition and gives the skin a more natural aesthetically pleasing appearance. This procedure can be done on a woman or man, the face or the body.
A good body image is an integral part of our well-being. For this reason I chose to advance my skills in paramedical cosmetic micropigmentation. I work in close consultation with many plastic surgeons for many different reconstructive purposes.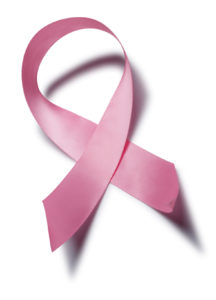 I regard areola tattooing for post mastectomy patients to be important part of my social
responsibility to the community and as such I charge considerably less for my time then I do for other services.
Advanced micro pigmentation techniques can diminish and disguise scars from either surgery or injury. I custom blend pigments that harmonize with the surrounding tissue, then implant the pigment to make the scar less noticeable. This treatment could take several visits. It is important to have a realistic expectation when undergoing this procedure.
Each and every time you leave my office you'll have a noticeable result. Fading is normal. Maintenance is determined exclusively by you.
AREOLA:  I custom blend colors and add pigment to the Ariola for complete or partial loss of the nipple complex. Or use multiple shades to give the Ariola a natural 3-D result
CLEFT LIP:  There are various stages in disguising a cleft lip to re-create a natural looking lip line. I create a new, more symmetrical lip shape and fill in with the natural lip color that suitable for the clients lip tone.
SCAR CAMOFLAUGE:   Micro pigmentation procedures have the benefit of improving the look of scarring by adding natural pigments to the area, which will make the scar less noticeable.
HAIR SIMULATION FOR SCALP/BROW:   Although this is not an answer to balding, I offer scalp hair simulation techniques for small areas of hair loss on scar tissue, or to help camouflage the donor area following hair transplant surgery, or to help hide facelift scars that have become too white or widen.
---
It's easy to forget how precious our health is as we rush about in our day-to-day lives. Those who have undergone surgery, treatment for an illness, or a scar from an accident know all too well how do you fix could impact their lives. It is my pleasure to schedule a complimentary consultation to discuss the results paramedical cosmetic micro pigmentation can do for you.